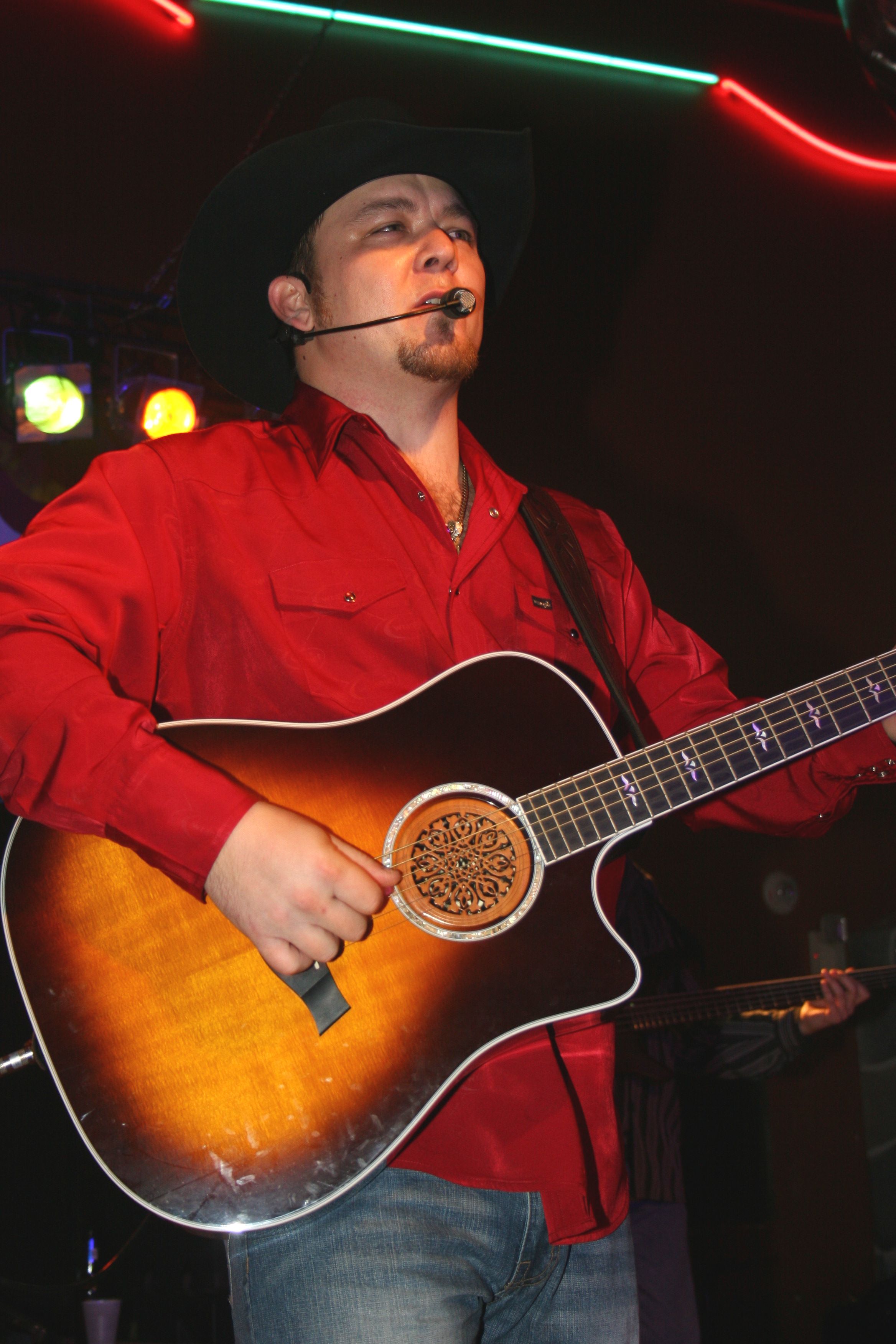 JAMES TAYLOR CURTIS BIO:
James Taylor Curtis Lead Vocals, Acoustic Guitar
JT was born March 21, 1976 in Landstuhl, Germany
to his Air Force parents. He was the youngest of three children, all of whom were introduced to music at a very young age. They performed on stage with their mother and father as a family band entertaining troops around local bases.
By his father's side Curtis would play his own little guitar, sing and steal the show. It was clear that his love and natural abilities was going to take him to the top as an entertainer.
After graduating from Land-O-Lakes High School and enrolling at Florida Metropolitan University in 1994, JT made the decision to make music his full time occupation and mission. After a short time in college, JT withdrew and began recording his first album.
Over the years, James Taylor Curtis has grown as an entertainer, singer, and songwriter and has recorded two more full length albums and travels coast to coast with his band each year. The Silver Eagle Band performs nearly 250 shows on the road throughout the >>>
country and has opened and/or worked with such artists as Big & Rich, Rascal Flatts, Brooks & Dunn, Brad Paisley, Toby Keith, and Lonestar. The true original style of James Taylor Curtis is pure, honest, and comes straight from the heart. JT Curtis & The Silver Eagle Band has achieved widespread popularity at the clubs, concert halls, and venues at which they perform.
Some of James Taylor Curtis gigs include:
• CMA Music Festival, Nashville, TN
• Nashville CRS Radio Show, Nashville, TN
• Island Dog Cafe' in Key West, Florida
• Cowboy Bills in Key West, Florida
• Country Spot In Naples, Florida
• Cowboys in Dothan, AL
• Wildhorse Saloon in Nashville, TN
• The Hall In Palmetto, FL
• Cadillac Ranch in Nashville, TN
• Big Shots, Clearwater, Florida
Songs By James Taylor Curtis - Original Song List:
What a Way To Go
Up to My Neck in Red
Guitar Man
Best Damn Thing
Wrong Finger
Vegas
Man That's A Woman
Don't Get No Better
House Band
Number One Song
Closing Time
Straight and Narrow
Eighteen Days
Looking For A Honkey Tonk Angel
Midnight Hauler
Could I Ask You Not To Dance
A Man You'll Always Be
Did I Catch You On A Good Day
Only Dog In The House
I Need You
Keep Her Out Of My Dreams
I'm Going Crazy
Country As I Cam Be
Are You Listening Uncle Sam
The FAT Boys...
MySpace Site:
www.myspace.com/fatboysinternetradio

For More Information Email Us At: nexnustar@knology.net
Photographs By Big Dog & Dak Promotion •
Press Pack © Copyrights 2008 - This Press Pack Is For Viewing Purposes Only and May Not Be Copied!